ATLAS Entertainment Private Limited (AEPL)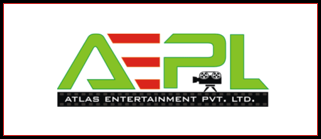 ATLAS Entertainment Private Limited (AEPL) was incorporated in September 2009 with the vision of popularizing a well known brand "ATLAS" into the entertainment industry including production of Motion Pictures and TV Programmes through its team of highly qualified and experienced professionals from the industry.

AEPL has commenced its 1st project on-air on 8th Dec 2010 after receiving an A-rating approval from Prasar Bharati for its TV Serial "Hum Tumko Na Bhool Payenge" as an evening prime time show on Doordarshan National. "Hum Tumko…" consists of an eminent star cast including popular personalities like Rohini Hattangadi, Avtar Gill, Rajiv Paul, Romanchak Arora, Kashish Duggal and many more. It is directed by experienced film maker & director Mr. Raman Kumar and the soundtrack is a melodious song by leading Indian female singer Kavita Seth.

The Company has several projects under creative development and discussion with reputed Nationalized Private channels including Star Plus, Star One, Sony, Imagine and Zee.

AEPL has also been qualified under the JAS-ANZ certification requirements and has now become an ISO 9001:2008 Certified Company, which is the latest ISO standard designation.